My TV Network is pronounced "LIVE" and televises live concerts, festivals and other music related programming. The logo mark resembles a guitar pick. The lettering includes three diagonal lines which represent the strings of a guitar.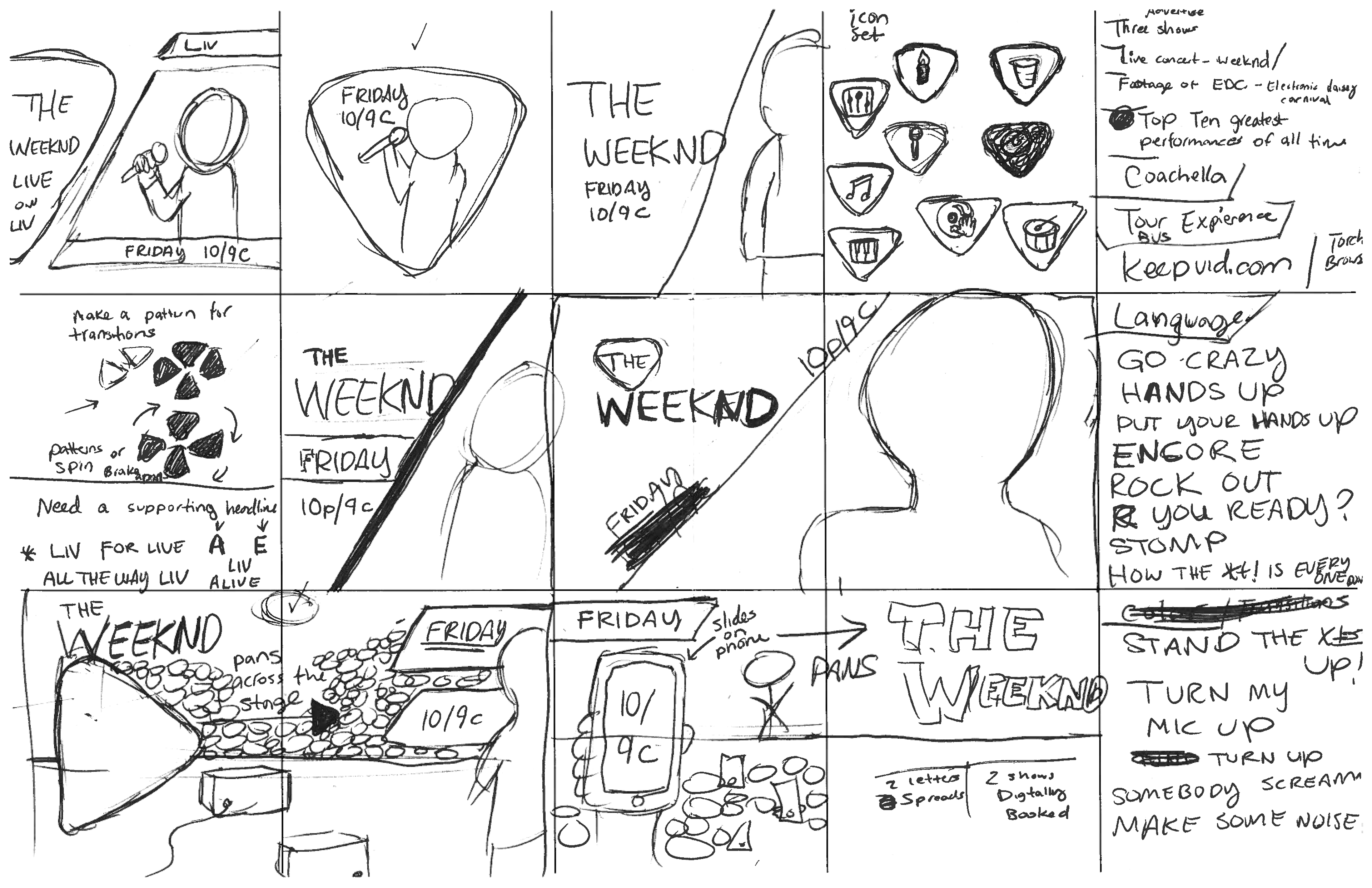 Process work and early story boarding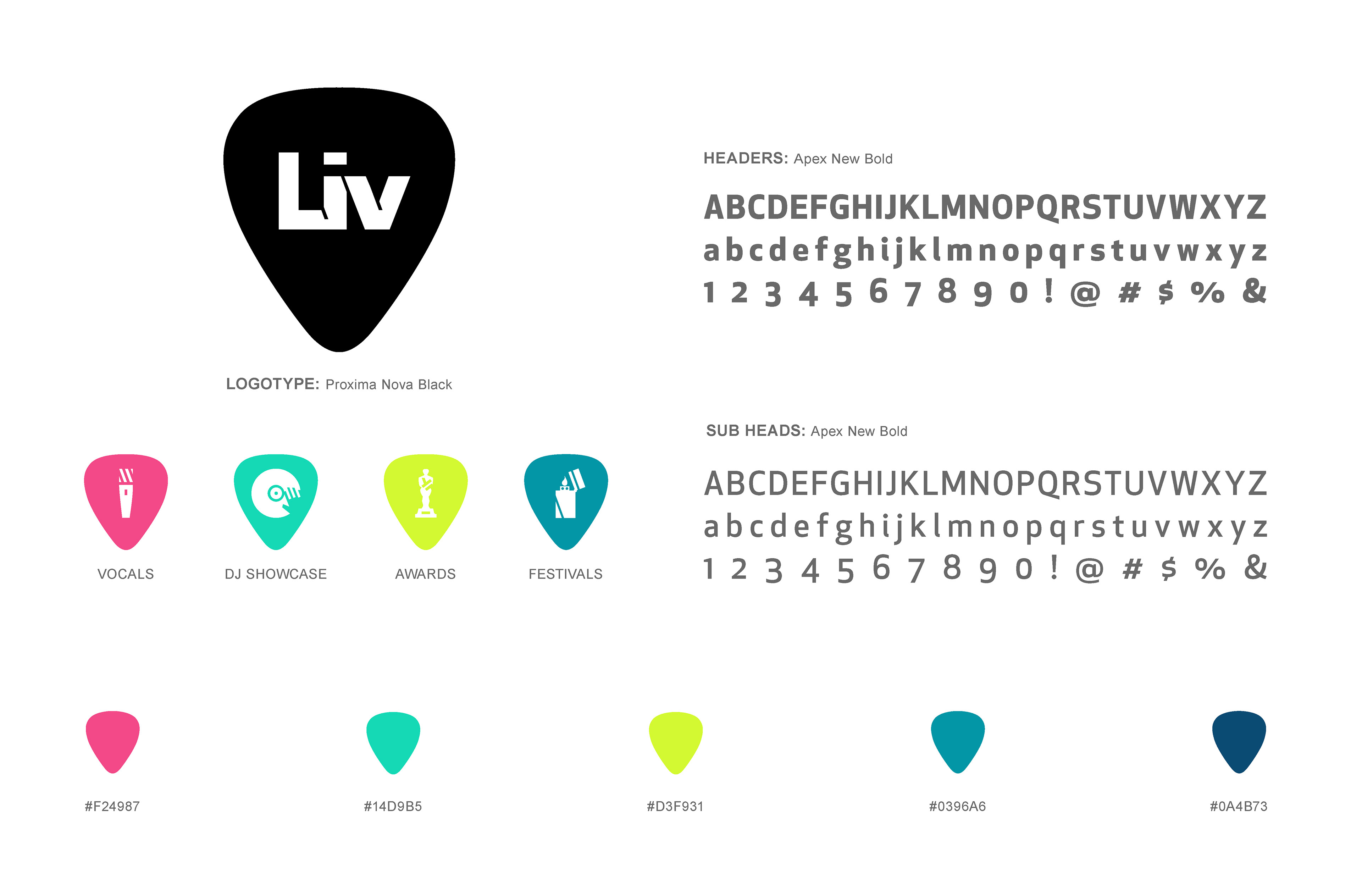 My custom made typeface, logo, icon set and colors for my network branding project​
My commercial for my network flips between the different genres using icons. Information is presented giving days and times when specific programs are aired. I used a green screen with my hand to create some interesting transitions.