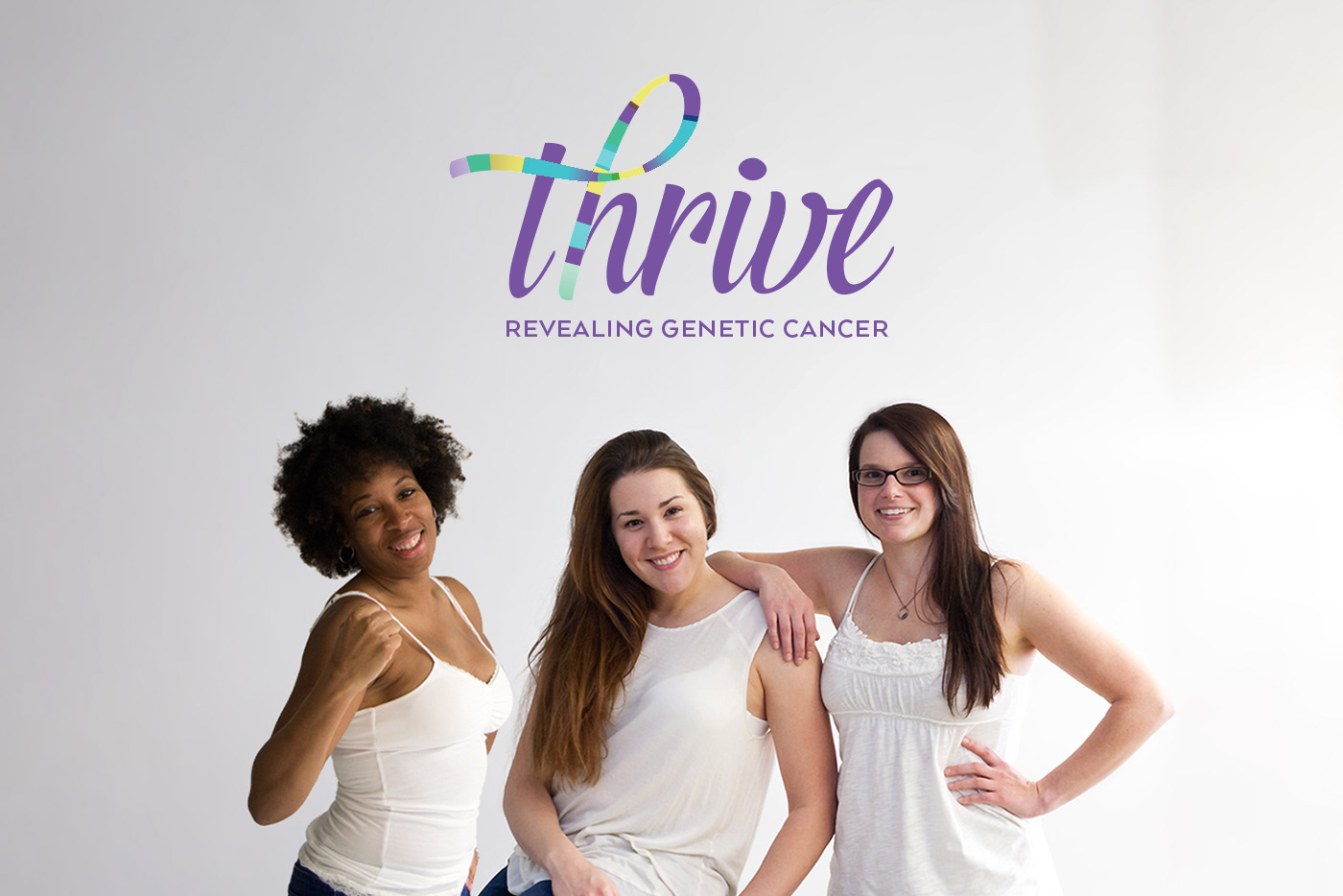 Thrive is a campaign created to raise awareness among young women who have or have had family members with hereditary breast and ovarian cancers. To save lives is the goal.
I chose to do this as my Senior thesis because my wife underwent preventative surgery at age 21. Her mother died from breast cancer at age 31. I wanted to create a platform where other women could share their stories, influence and inspire each other.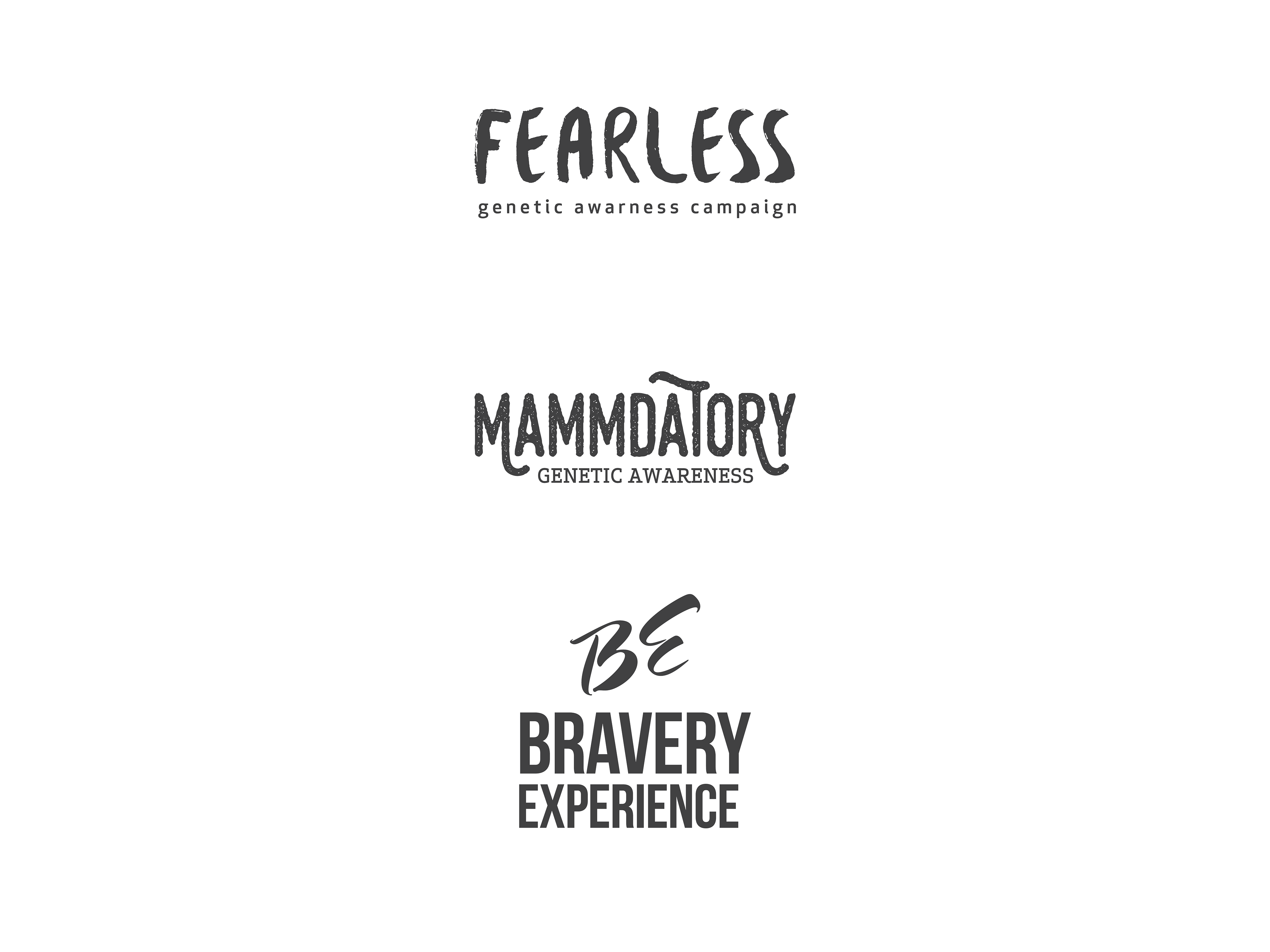 Early Name study for the project, process work shown below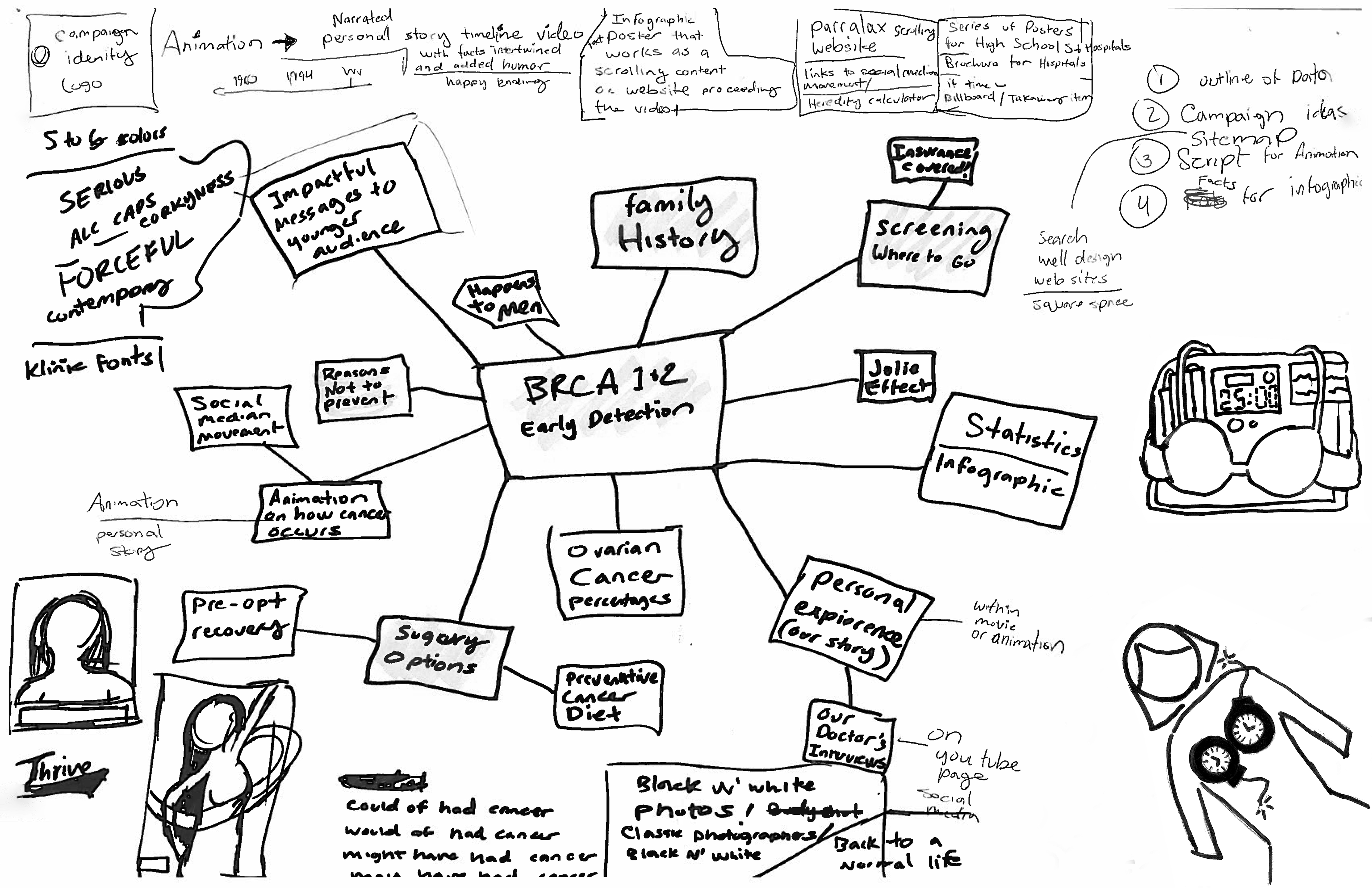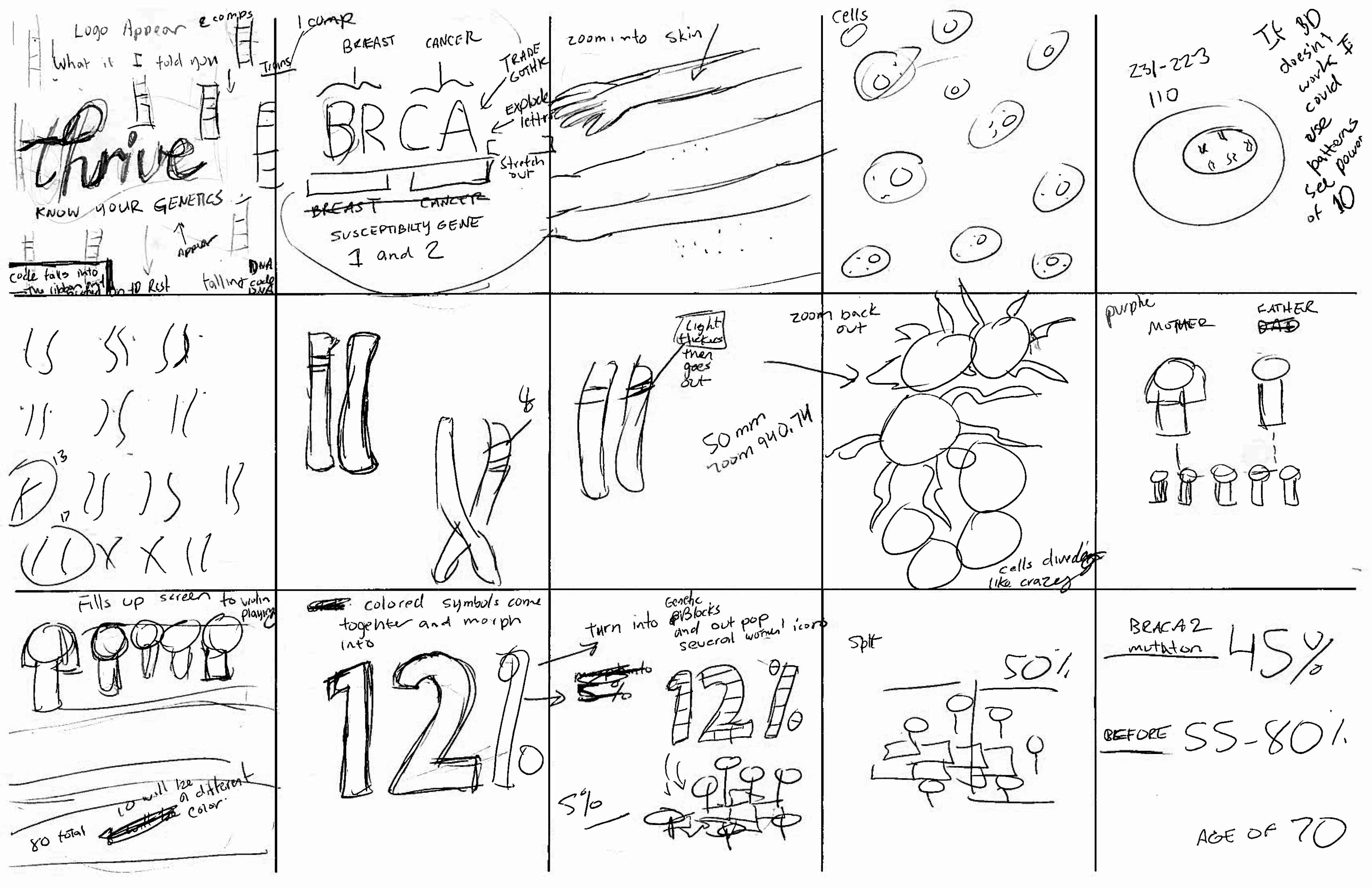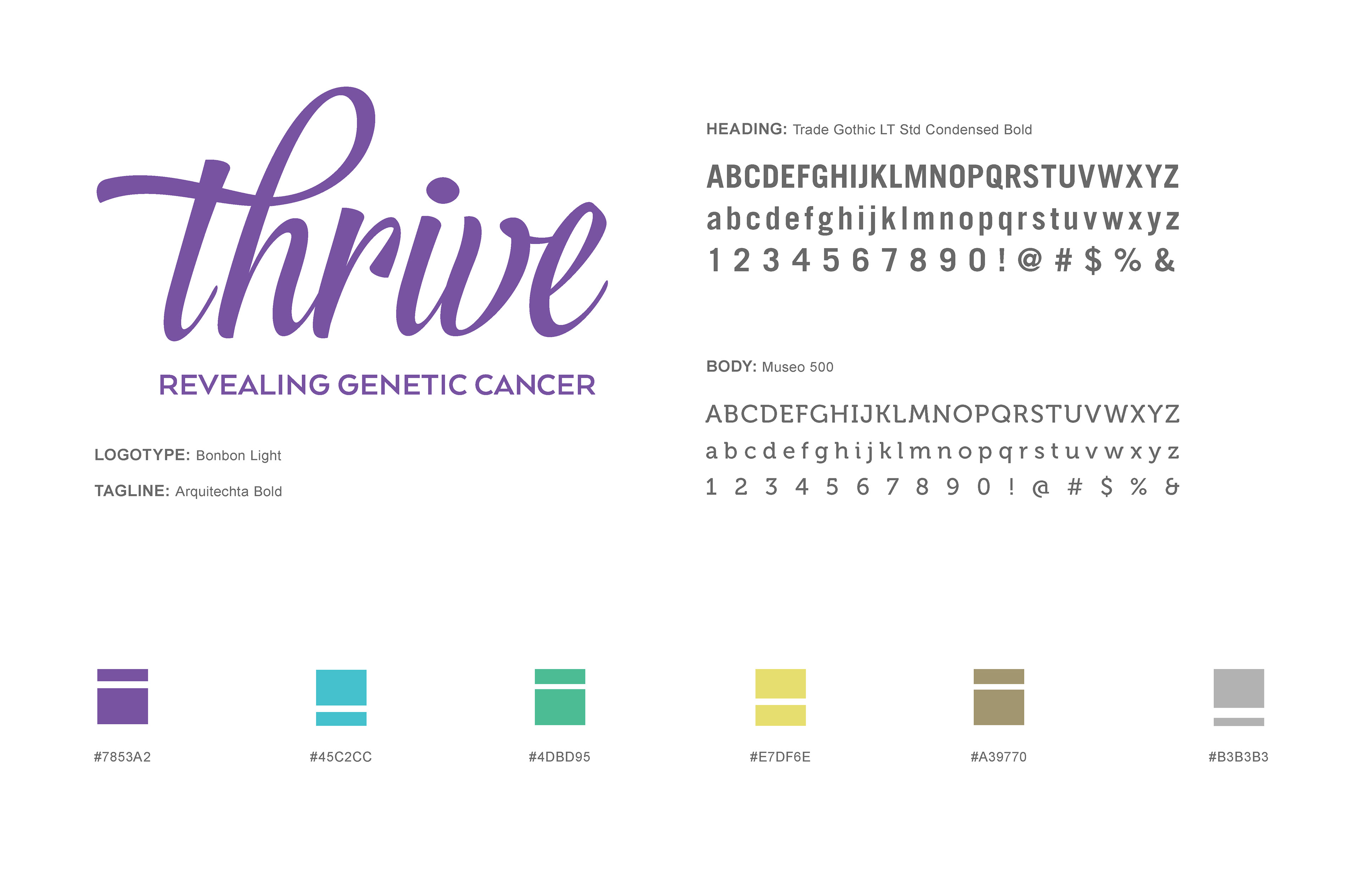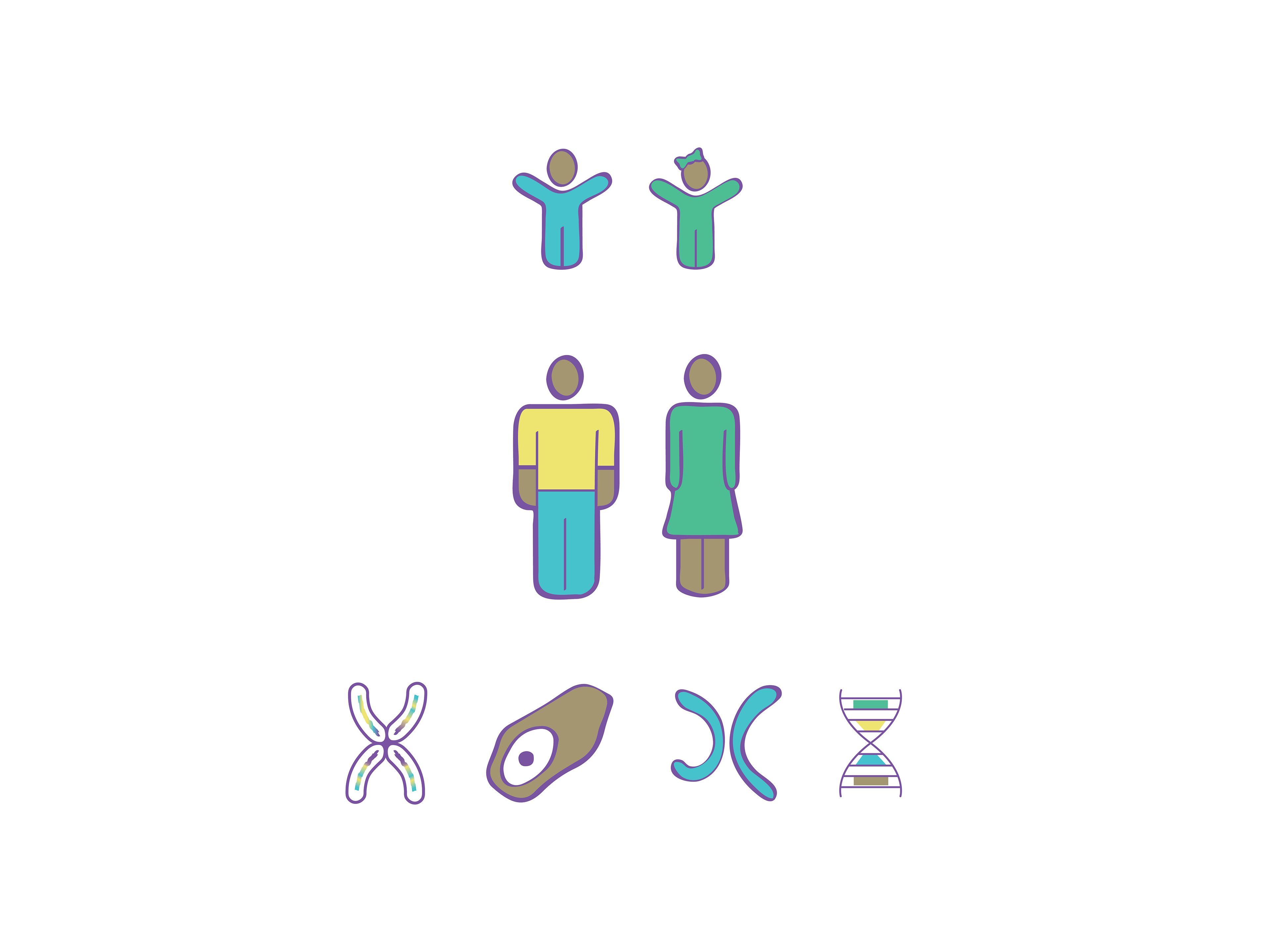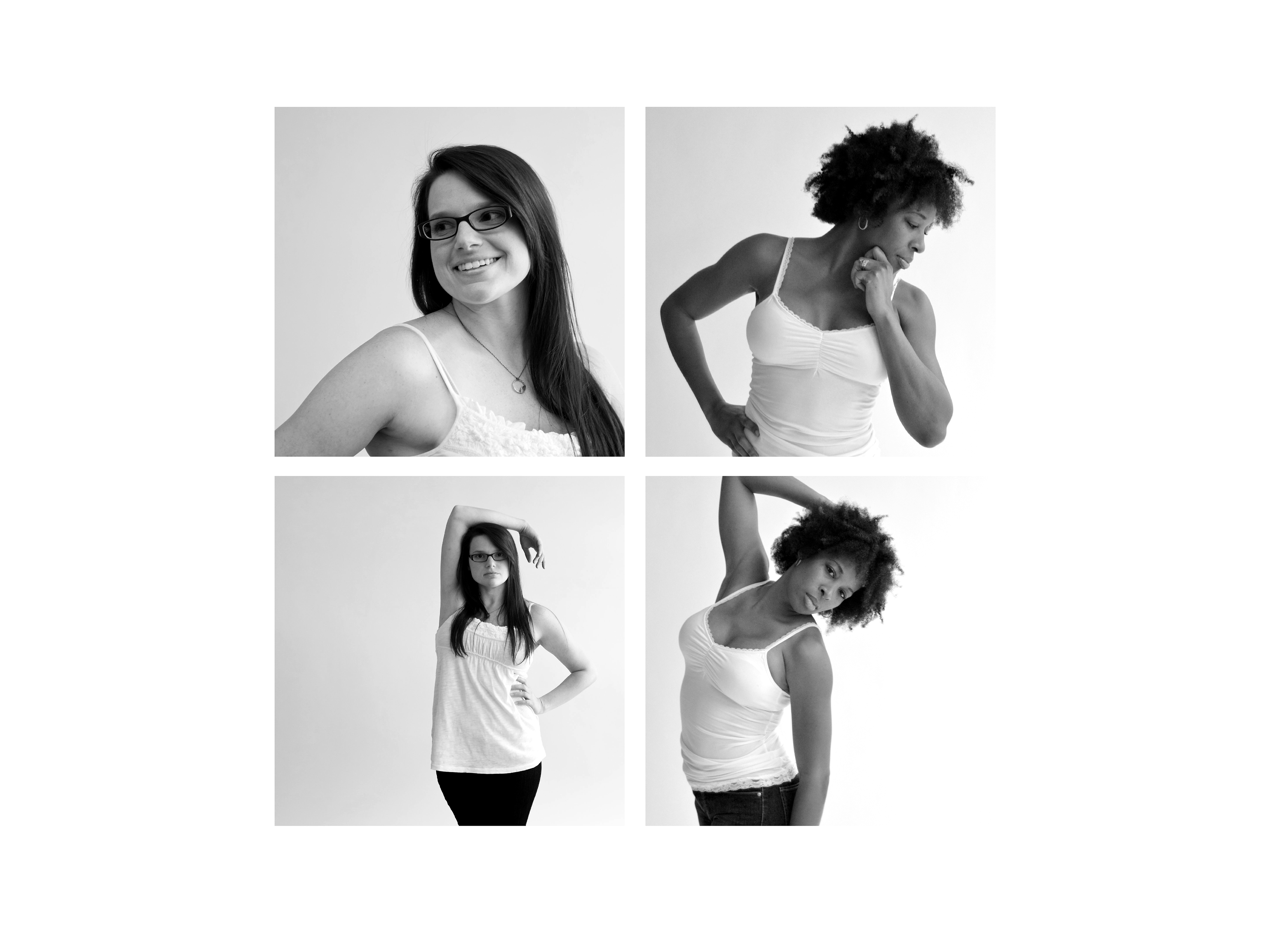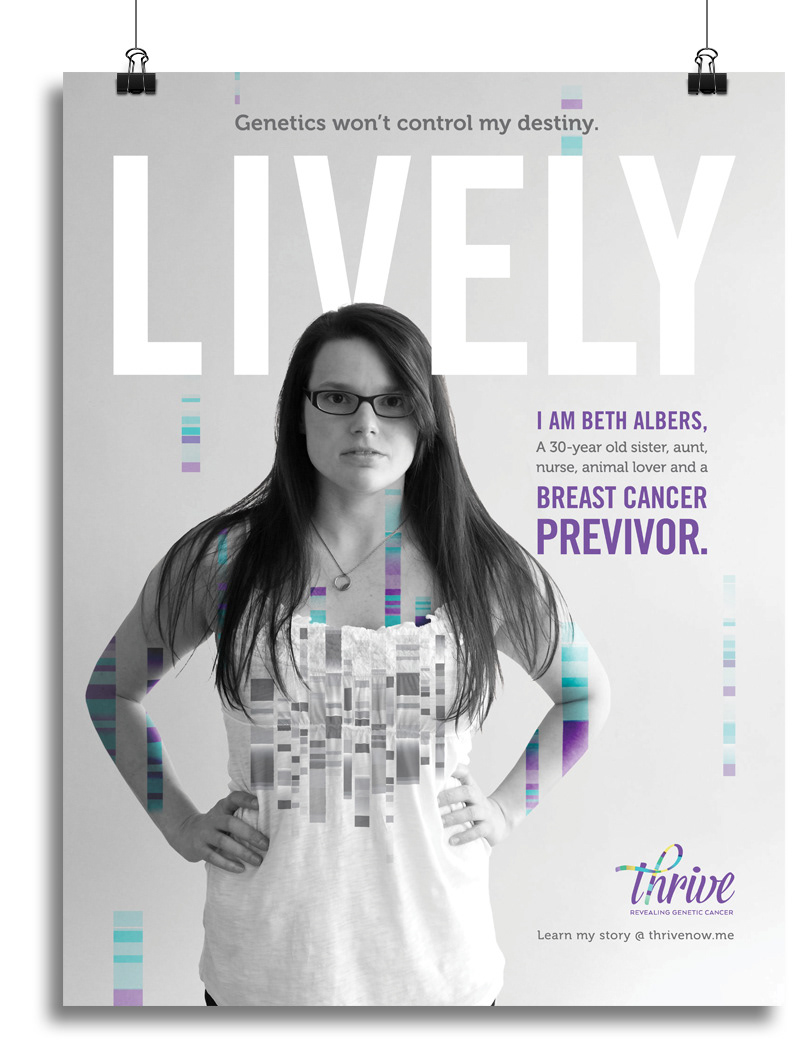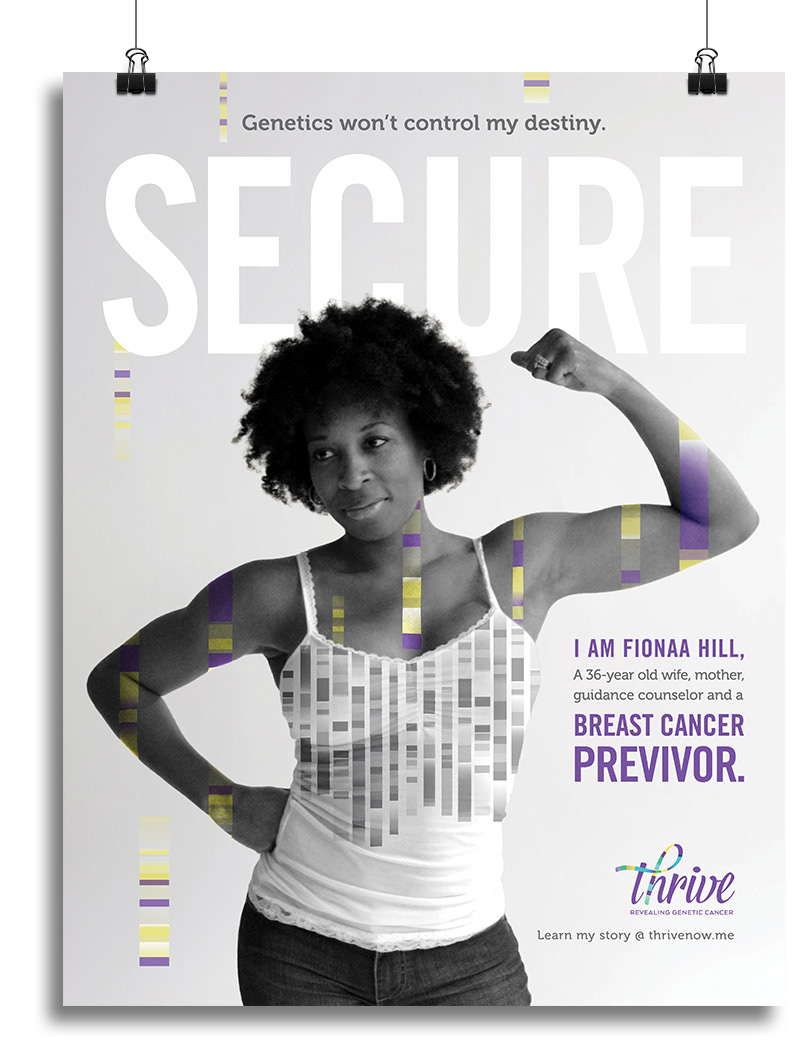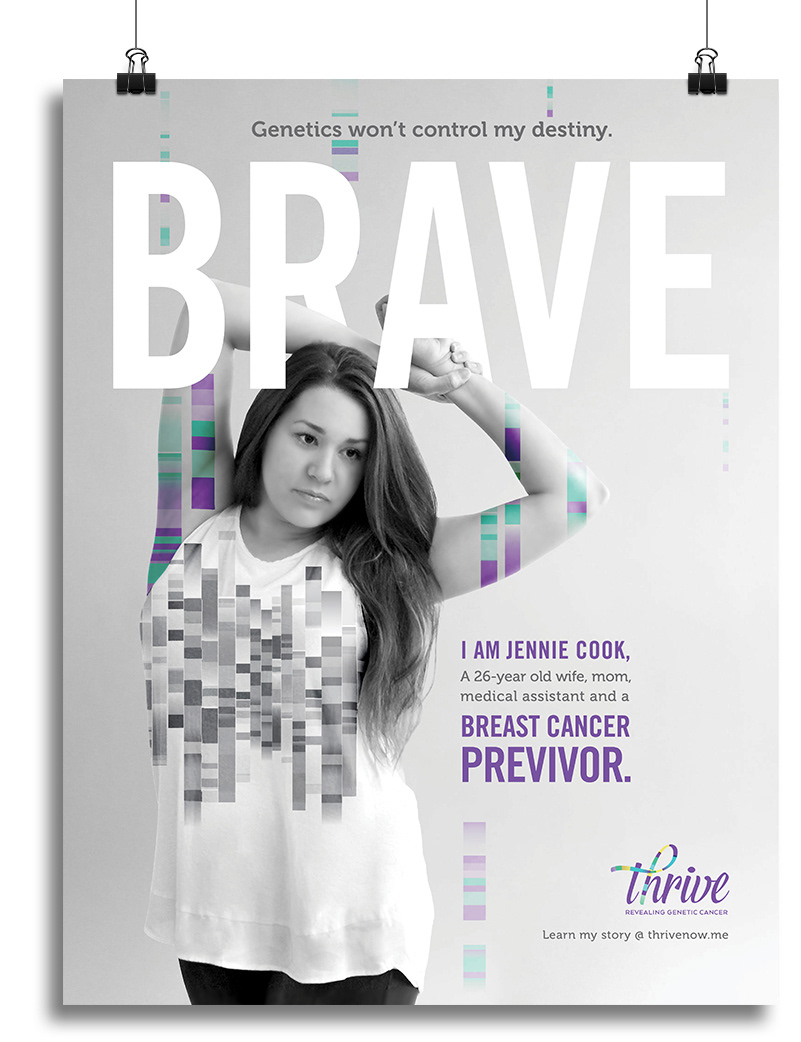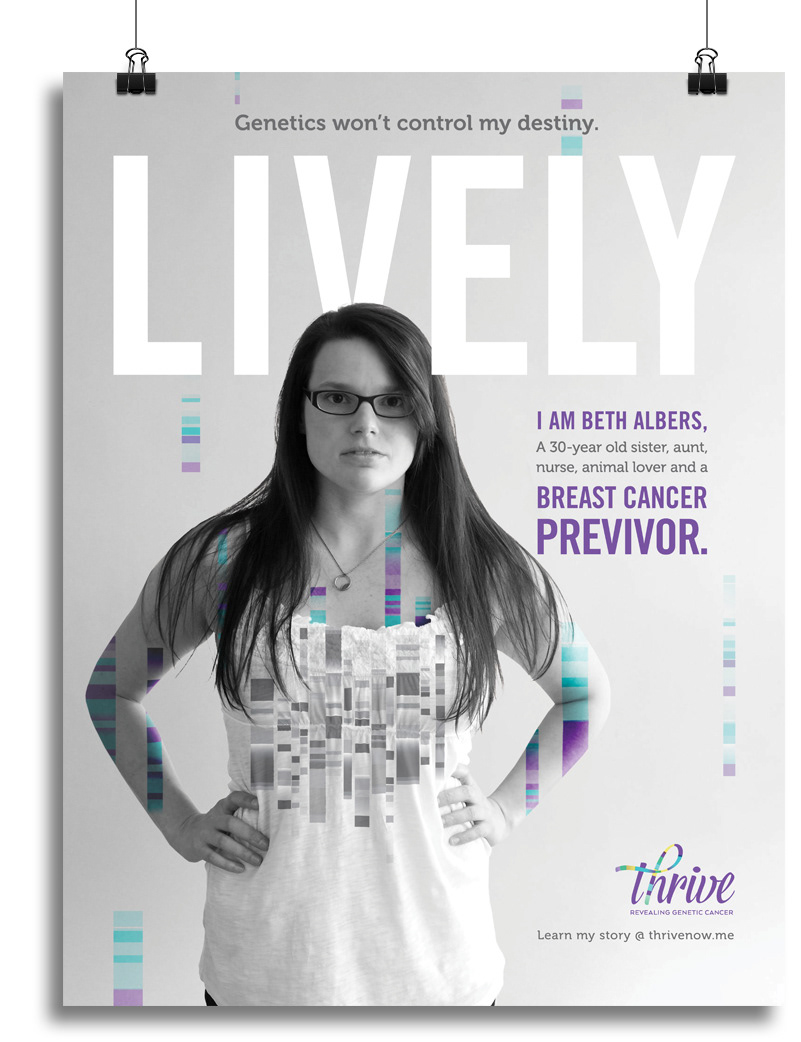 Each poster features a young woman that tested positive for the BRCA gene. I used a colored block pattern to represent each persons different DNA. The gray scale blocks signify tissue that was once there due to elective and preventative surgery.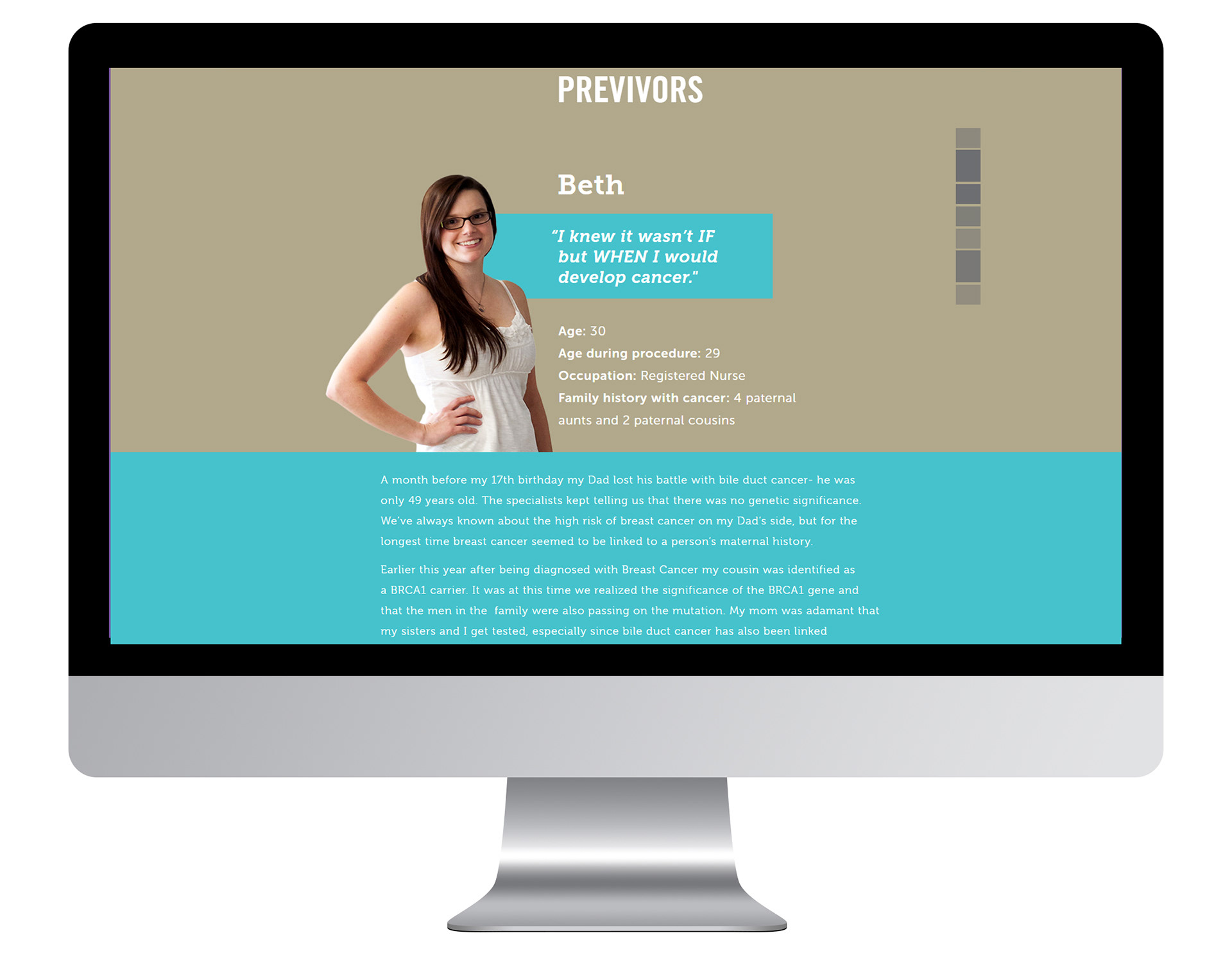 The Thrive website is parallax s

crolling w

ith a built-in risk analysis
calculator
and guides the user
through the steps of detecting and preventing genetic breast cancer. www.thrivenow.me
The motion portion for Thrive consists of breaking down how genetic cancer occurs with BRCA genes, the facts and numbers of genetic cancer and my wife's personal journey addressing genetic breast cancer.