We were tasked with re-branding a popular film's poster, blu-ray disc and motion titles. The wolf of wall street's current branding needed a more illustrative approach and here's my spin on it.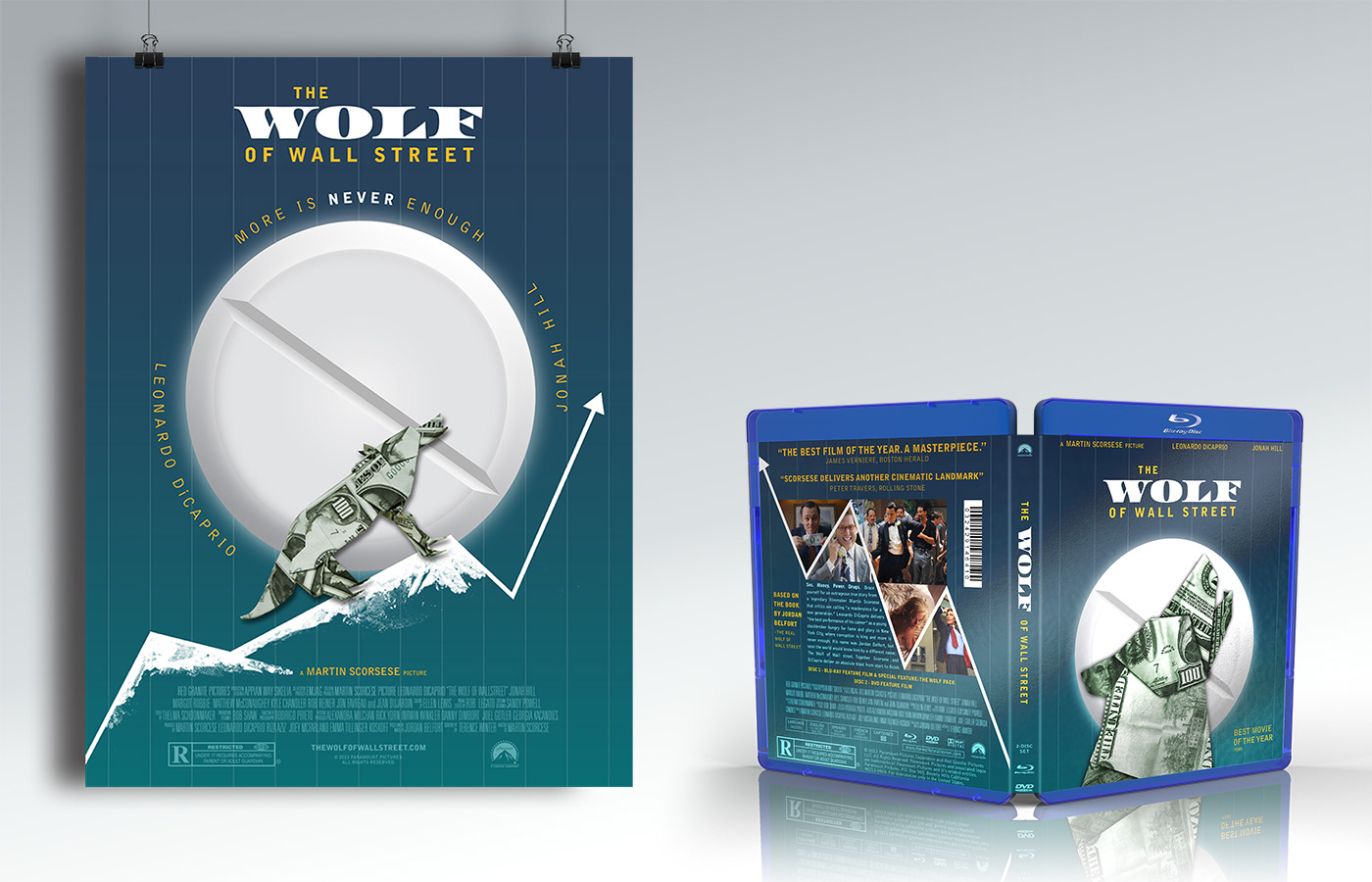 The Wolf of Wall Street took place in the nineties, so I went with a similar color palette and created a wolf out of origami to illustrate a man made from money. For the blu-ray design, my intent was to come up with a different view of the poster so I went with a close up shot of the wolf.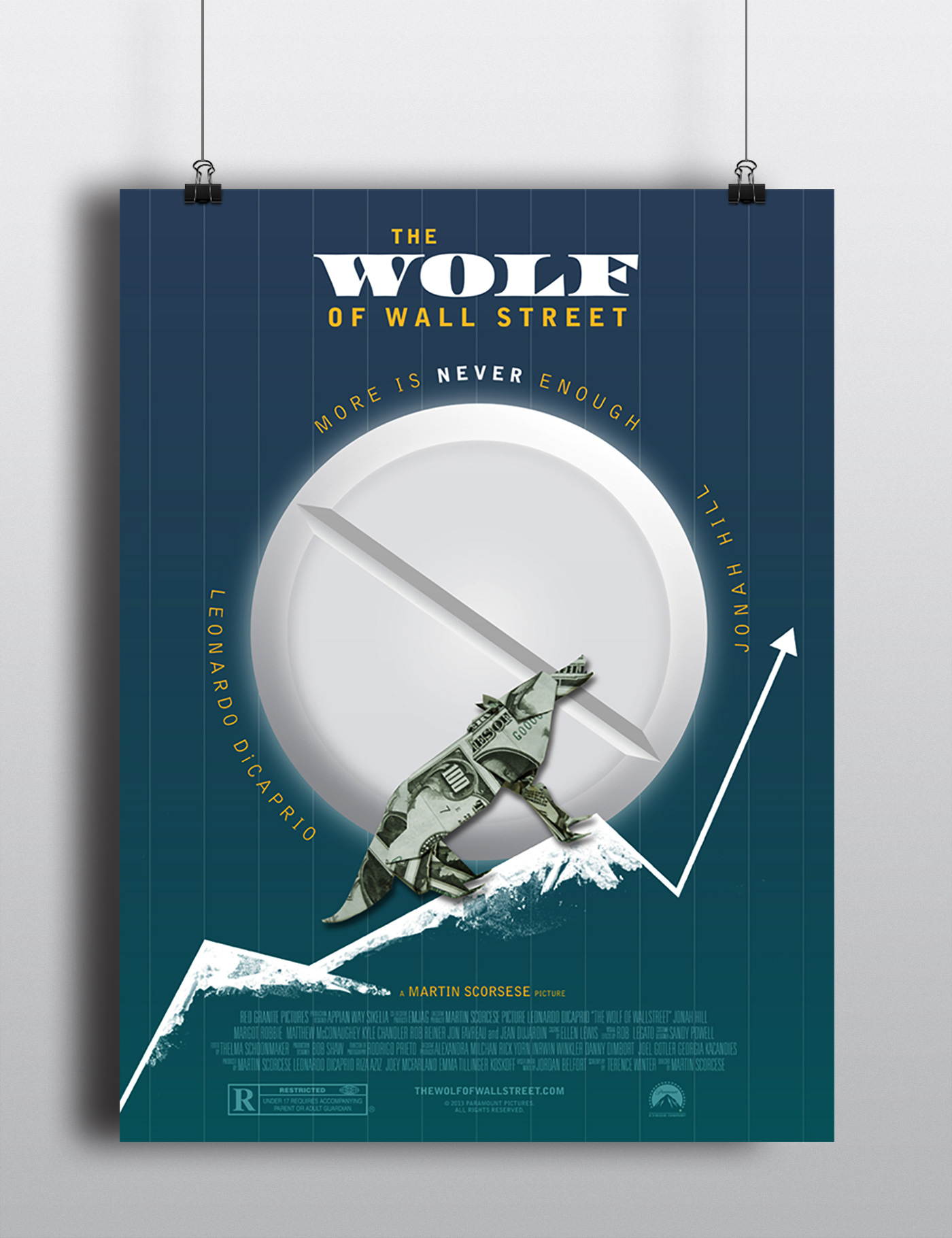 For my motion titles on Wolf of Wall Street, I was inspired by some of the most memorable scenes. I animated them in a way that would entertain the viewer and prepare them for the film.